You beat yourself up when you don't get enough done in the day. You get frustrated and moody and it clouds your vision, keeps you from doing your best work.
I know because I do the same thing… and, for some reason, we're ALL so naturally bad at work-life balance.
In this episode we dig into a handful of really great (and surprising) ideas about balancing work and life.
Along the way we define 10 specific tactics to actually do this well — to make a bigger dent in your todo list without burning out or building poorly.
We went good and long on this conversation, so we split it into two parts. Enjoy!
"For some reason we're ALL so bad at this by nature… 10 tactics to a better work-life balance."
Tweet This
---
Show Notes
Millions. Then What? The Lifestyle Business Debate – FZS006 — "There's a huge debate in the business world about "lifestyle" businesses. Is there something deep and true here?"
Romance & Revenue: Big Relationship Tips for Entrepreneurs (FS055) — "You're not building your business to end up alone and regretful, like some Scrooge in a silent house somewhere."
I Lost My Motivation, Now What? (FS056) — "If you're struggling to find motivation, listen to this episode—rich tips to get you out of the muddy waters and back into clarity, focus and direction."
Alan Watts (AlanWattsDaily) on Twitter — "Sensible people get paid for doing what they enjoy doing."
The "mind blown" gif Corbett mentions: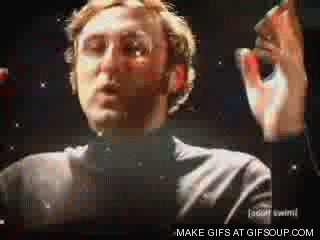 50 Cent Is My Life Coach — "Zach Baron spent a month as the hip-hop mogul's prized pupil, making vision boards, hitting the gym, and reorienting his consciousness, to see if he could get a little bit more like 50"
Bread and Wine: A Love Letter to Life Around the Table with Recipes by Shauna Niequists — "The perfect read for those who love food and value the community and connection of family and friends around the table."
Getting Things Done: The Art of Stress-Free Productivity by David Allen — "Breakthrough methods for stress-free performance."
---
""Sensible people get paid for doing what they enjoy doing." ~ Alan Watts"
Tweet This
---
---
---
Start growing your site's traffic!
---
The Top 10 Mistakes in Online Business
Every week we talk with entrepreneurs. We talk about what's working and what isn't. We talk about successes and failures. We spend time with complete newbies, seasoned veterans, and everything in between.
One topic that comes up over and over again with both groups is mistakes made in starting businesses. Newbies love to learn about mistakes so they can avoid them. Veterans love to talk about what they wish they had known when starting out.
These conversations have been fascinating, so we compiled a list of the 10 mistakes we hear most often into a nifty lil' guide. Get the 10 Most Common Mistakes in Starting an Online Business here »